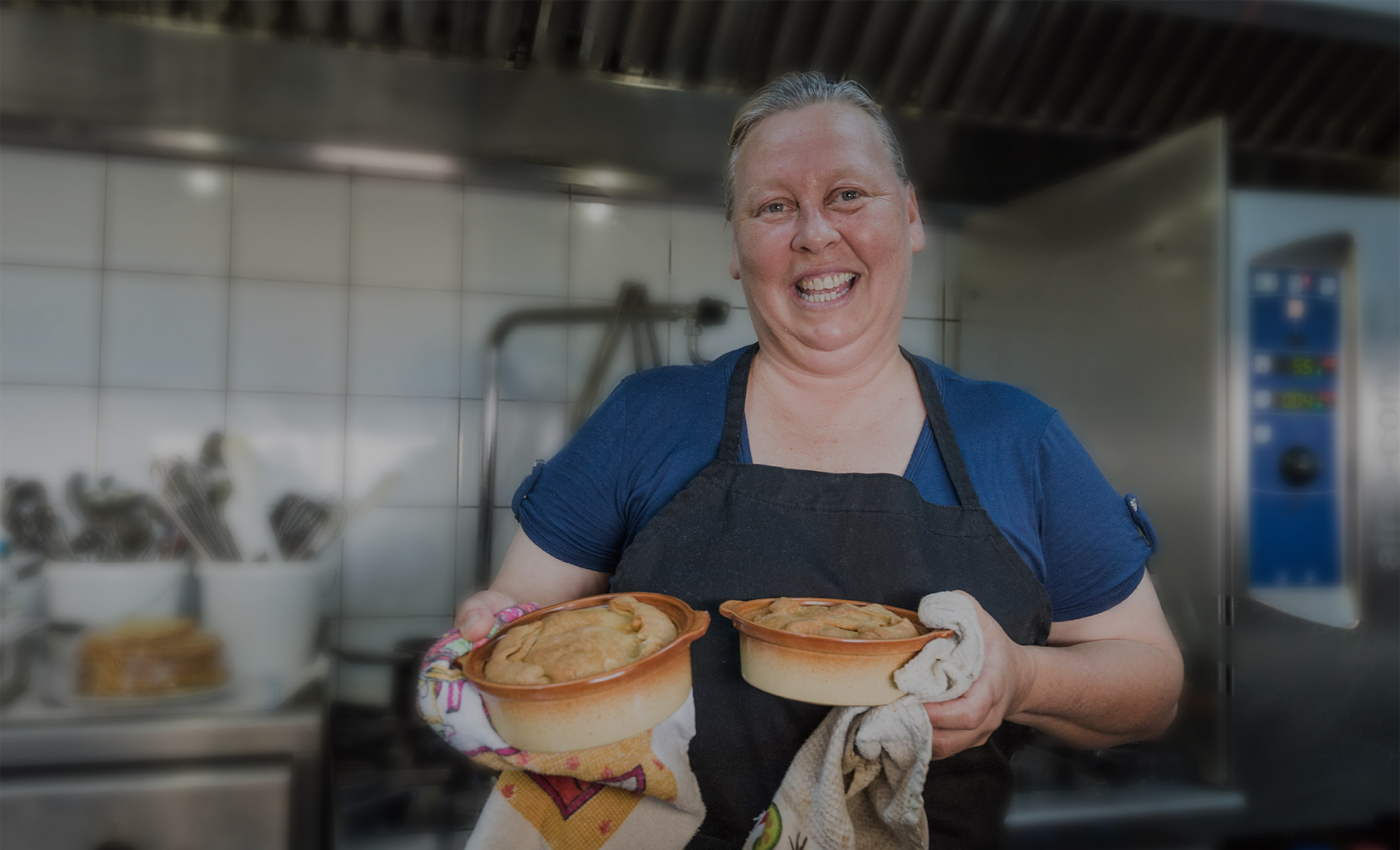 WELCOME TO LORRAINE'S MAGIC HILL
WHERE YOU WILL FIND A WARM AND FRIENDLY ATMOSPHERE
In the year 1999 Peter and Lorraine, decided to build this restaurant and opened the doors to their first customers. Since then, the restaurant has expanded and grown to become one of the most popular restaurants in Kefallonia. The restaurant has been featured in many travel articles and magazines like Marie Claire, The Culture Trip, Dailymail UK and more.
As a local business and farmers we believe in supporting our local community in buying all our daily fresh products from certified Kefalonian producers. For the things we don't buy locally, we make, grow, water, raise, and prepare all ourselves as we have our own farm where we get our vegetables, feta cheese, olive oil and meat!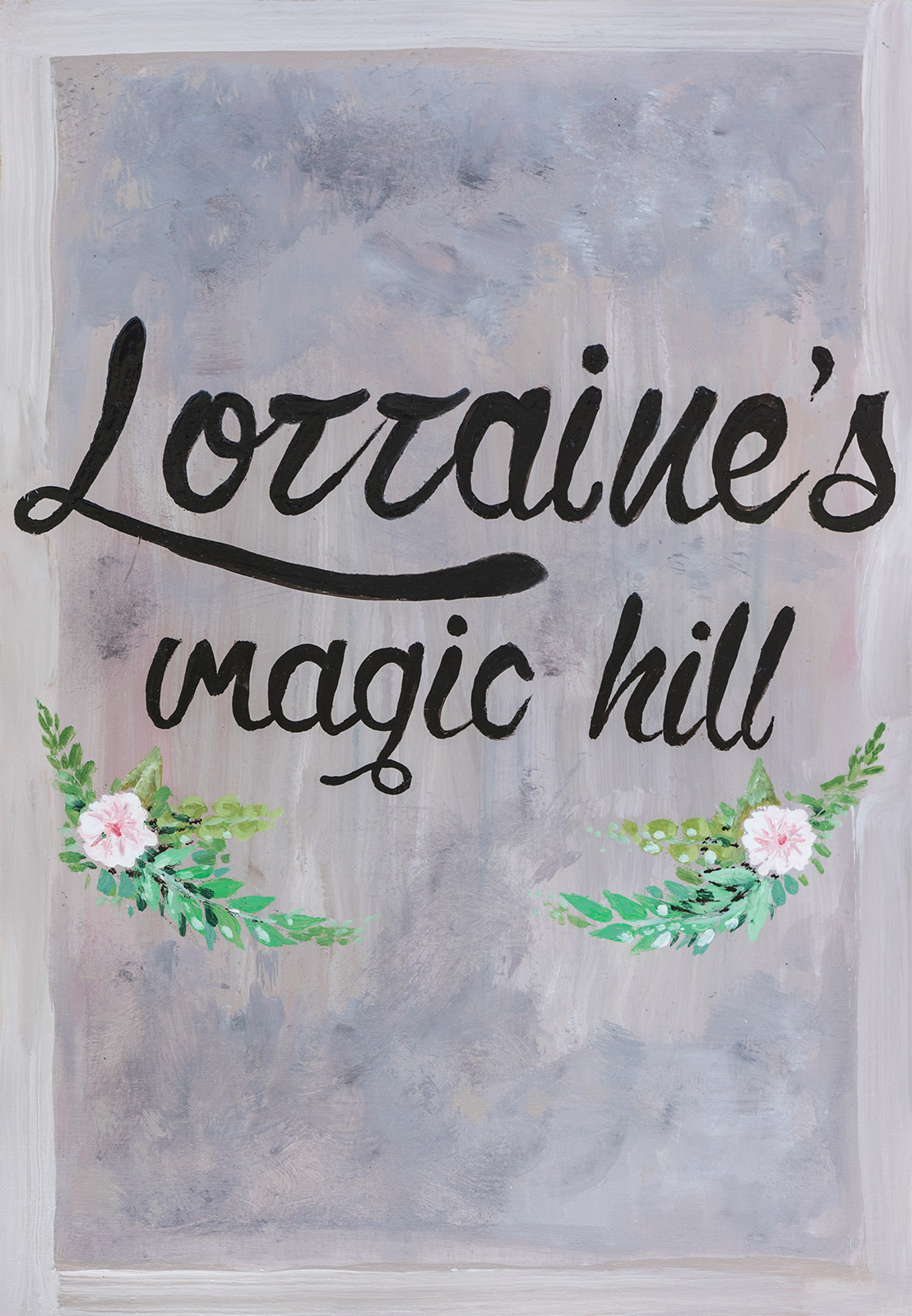 Whether on Holiday, celebrating a special occasion, or gathering the family for an informal dinner, Lorraine strives to make every Guest feel comfortable enough to laugh out loud, reminisce, and indulged in our authentic Greek cuisine. Our recipes are simple, authentic classics, many of them coaxed out of Greek grandmothers, mothers, and aunts whose ideas of a recipe were a pinch of this and a sprinkle of that.

To this day Lorraine and her family continue the tradition, offering the best quality food and service. Thank you for your trust and support all of these years. We would not be the family restaurant we are now, if it wasn't for our return customers and our new friends who believe in us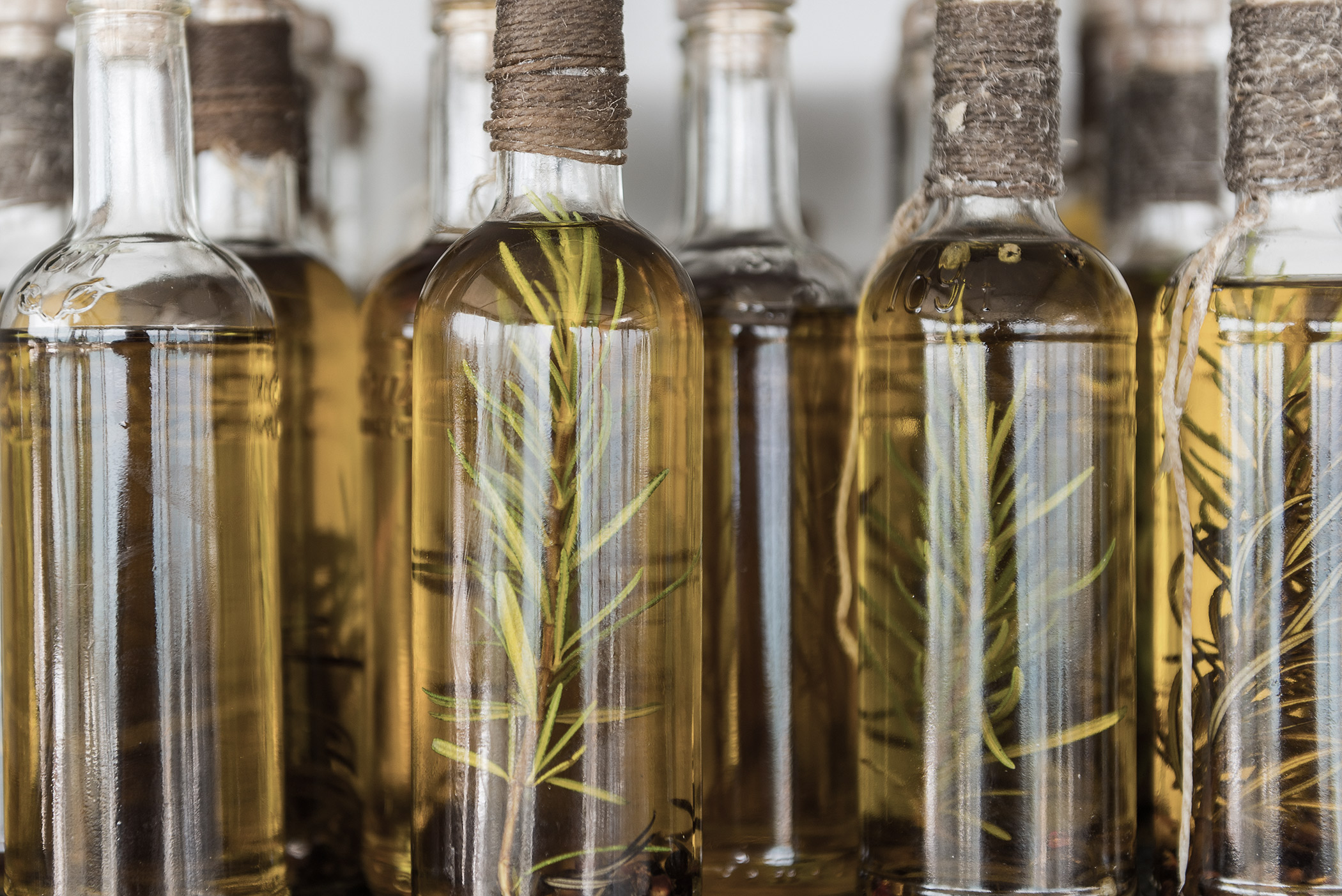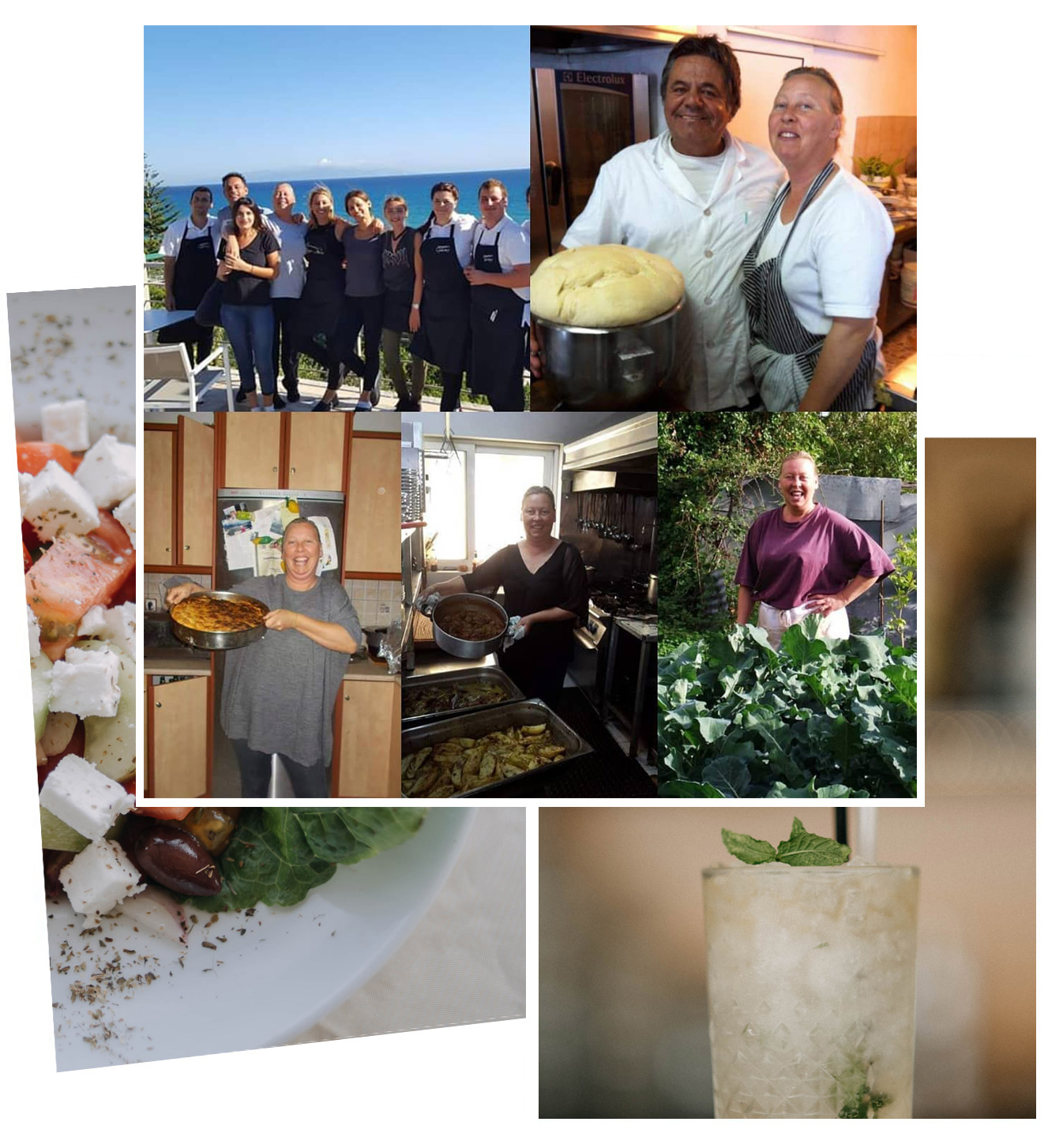 Treat yourself to a unique gastronomic experience at Lorraine's Magic Hill. An incredible selection of dishes, freshly caught fish and local products, are prepared for an exquisite fusion of flavors for you to enjoy in a unique relaxing setting.
Lorraine and her staff welcomes you to a night of a great experience. We are committed to provide you with the utmost service, best quality food & elegant atmosphere. Please, feel free to ask us any question.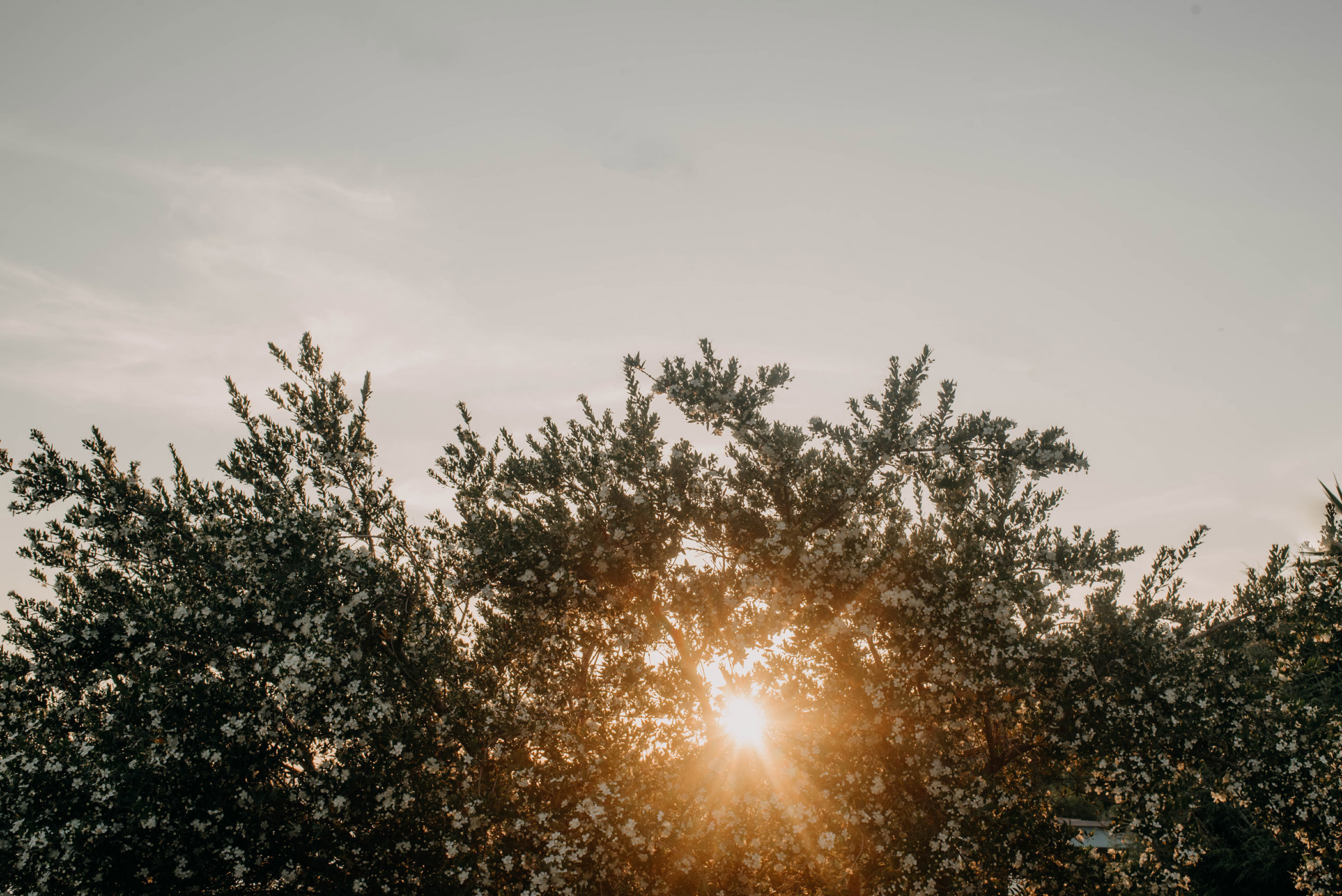 The restaurant is located on a hill just 200m from the beach of Lourdas, offering a magnificent panoramic view to the sea and the island of Zakynthos.
Our premisses are situated over three levels. The Bar has two areas, covered and open air, where you can enjoy a nice drink before or after a meal, or just to refresh yourself on a hot day. The Restaurant has two areas, a large covered area, and a large open air terrace, both offer amazing views.
We also accommodate functions such as birthday parties, christenings and weddings.
We offer free internet access to our customers.

ADDRESS: Lourdas Beach, Kefalonia Island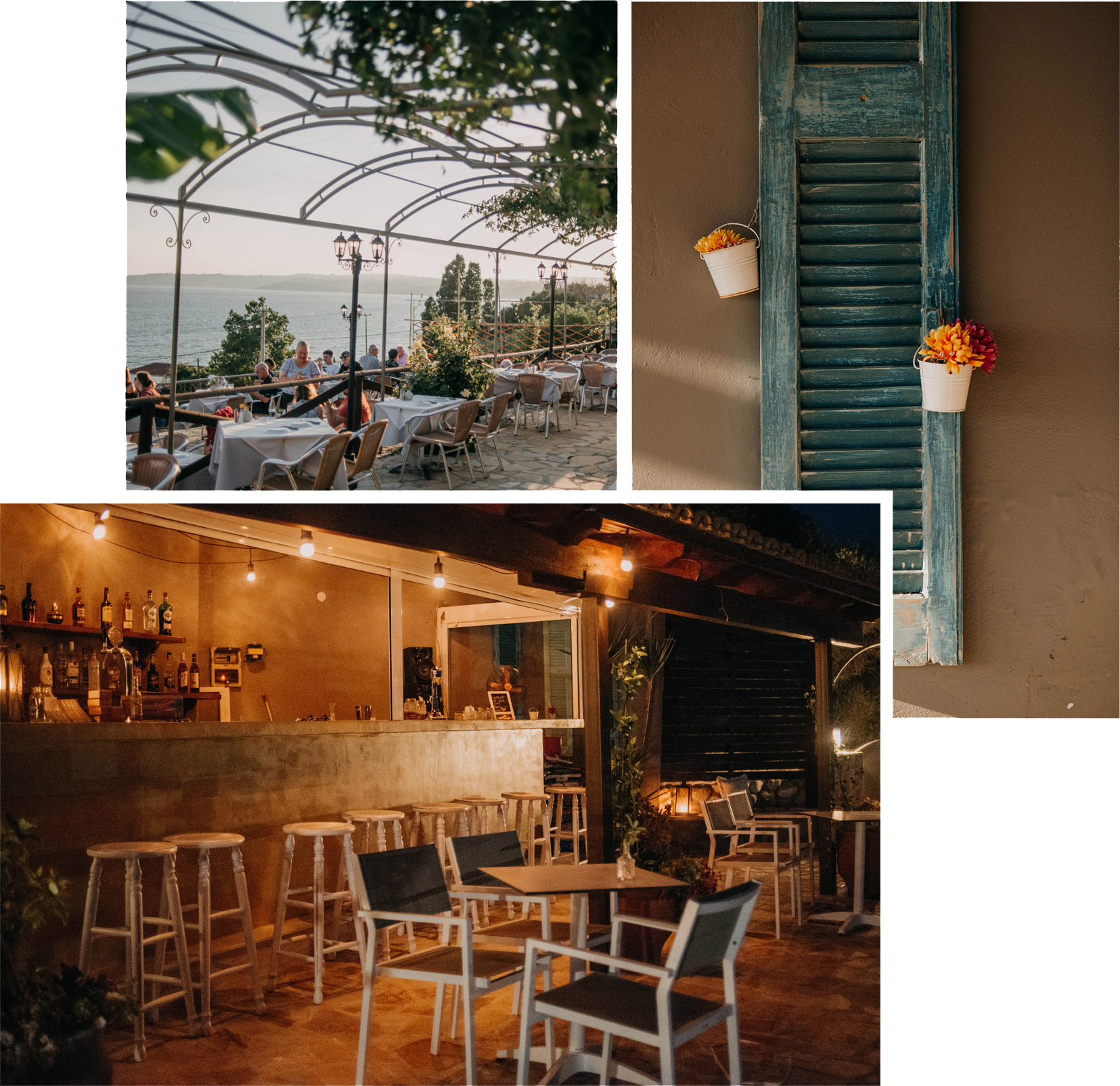 Reservations can be made only by phone please call us at
00302671031605
For any other enquiry or information please send your message